The problem with writing articles for other websites is that, when they are incredibly good - you cannot use them again on your own blog site. Recently, I posted an article on
Helium.com
which explains the blatantly obvious flaws in "
The Trinitarian Doctrine
" quite succinctly. Perhaps, even better than my past posting, entitled: "
Why Yahweh Cannot Change
" - in several definite ways. Alas, sometimes, these things truly do happen....
Consequently, I would ask that all of you read and consider it very seriously! Like, the other numerous errors having been introduced by
Pagan Sun Worship
, The Trinity Doctrine is a very serious deception to the more spiritually minded believer. Aside from being factually incorrect, it subtly alters the focus of one's mind away from "The Oneness Of Our Creator Yahweh" and opens the door to many other ill-advised spiritual abominations. The increasing growth of
Marianism
among numerous [self-proclaimed] Christians is just one of these negative effects. The relevance, validity, and trust which many of us give to lying or deceiving spirits - as referenced, and attested to, in the scriptures - is another one.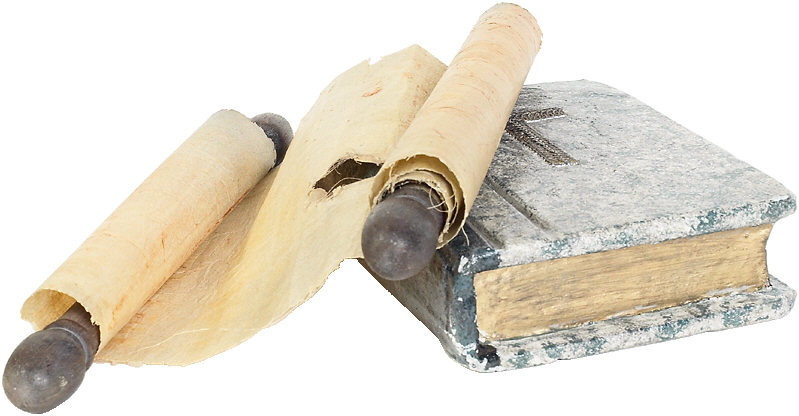 However, once Yahweh is rightly understood, as being: "One Actual Entity" - such theological errors are impossible to achieve. Why? Because when Yahweh is being rightly perceived as one entity, all of the various scriptures are understood to properly stand in relation one to another... they cannot be in conflict one toward another... and any such perceptual conflicts force us to [honestly] examine all of them being taken equally together - as they were always intended to be! As it is written, in

Second Timothy 3:16

- "

All Scripture Is Inspired By God....

" It is by pulling them out of their proper context, or by incorrectly viewing them as separate and stand alone revelations, that we end up in very dangerous spiritual errors.

Moreover, the ignorance that we continually display through these actions seriously damages our witness toward our weaker and/or unbelieving brothers. How many souls are now being lost, due to the False Doctrines and Erroneous Teachings of: "Eternal Torment In Hell," "The Eternal Nature Of One's Soul," "

Once Saved Always Saved

," and "Sun Worship." Meanwhile, the fragmentation of Christianity - into denominations - over these grossly unscriptural doctrines, has [itself] become a major contention for many worldwide.

Yahweh's people have [largely]: "drunken milk," for far too long.... the crops must, "fully ripen in the proper season..." lest, they invariably, "be counted amongst the tares." All of these examples, have been spoken about us. We, are they, that live in the time: "Wherein people are moving to and fro and knowledge is greatly increasing..." we, are they, that live in the time of:

Two World Wars, Two Rumored Wars, Financial and Economic Collapse, and The Rising Of Babylon The Great

... and we are they, that live in the era: Of Israel's Long Awaited Regathering.... We are "The First Fruits From The Earth" leading our brothers and sisters safely back to "The Father Of Lights." Wake Up, The End Time is [now] at hand!

***

Note:

To those of you who more readily understand the ongoing deception, I provided the Trinitarian Diagram as Paganized Christianity [itself] has so cleverly devised it. Notice anything familiar about it? Of course, it is an: Illuminati, Freemason, and/or Satanic Sigil... why am I, not surprised?

You will notice that it is drawn from a top down view. Some strange god sits on top of the Pyramid - with The Father, The Son, and The Holy Spirit beneath him - and they are shown as not being God, as delineated by the outer circle of writings. Consequently, it falsely illustrates that there is some being above and greater than Yahweh - who occupies the top position of the pyramid, which overlies [or straddles] the circle. Whereas, the circle is Yahweh's proper symbol - for, as He continually declares, "I Am One."

.