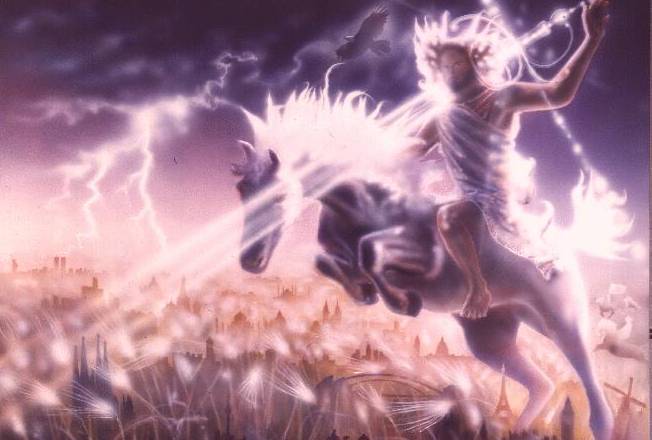 Yahshua, The Conqueror....
A large number of people today have finally woken up to the fact that
Yahshua
[aka, Jesus] was actually
Our Creator
- as so clearly recorded within the scriptures. After all, the references to this fact are found within both:
The Old
and
New Testaments
and are seemingly quite numerous. For this reason, alone, I would like to congratulate you - upon opening your eyes to
A Very Great Spiritual Truth
, as found within the sacred scriptures.
Alas, however, this knowledge has led to several new errors regarding
A True Understanding Of Yahweh
. For instance, there are those who [now] believe that Yahshua is Yahweh Himself - rather than His properly-understood personal creation.
Consider, The Following Well-Intentioned Video: